Vice President, Portfolio Manager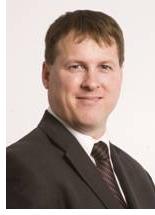 416-640-9962 ganderson@tacitacapital.com
Garnet is a principal of Tacita Capital and is responsible for the firm's portfolio management and operations. He is the Senior Portfolio Manager for Tacivest.
Prior to joining Tacita Capital, Garnet spent 14 years at Assante Wealth Management and its asset management arm, United Financial Corporation. Within Assante's dealer channel, Garnet was responsible for the firm's research and product due diligence and approval process, as well as providing strategic direction to Assante's largest branch. On the asset management side, he was Portfolio Manager of record and Chief Compliance Officer for the $8 billion invested in United's portfolio solutions. He also had extensive product development and management responsibilities.
Garnet obtained his BSC (Honours) from Queen's University in Kingston, Ontario and obtained his Chartered Accountant Designation (Ontario Honour Roll) while articling at Price Waterhouse in Toronto. He holds the Chartered Financial Analyst designation and is a member of the CFA Institute and the Toronto CFA Society.
In his spare time, Garnet has been active in his community as both a soccer and youth hockey coach.