President and Chief Investment Officer
416-640-9961 mnairne@tacitacapital.com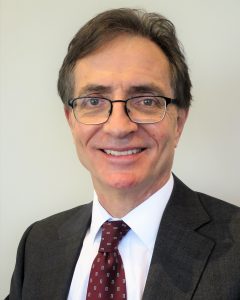 Michael brings extensive investment expertise to the firm, as well as Canadian and U.S. business experience. He takes an integrated approach to wealth management, incorporating the client's goals, balance sheet, risk tolerance and tax situation. Family Office clients benefit from his in-depth understanding of complex wealth management issues, as well as his knowledge of alternative investments, real estate and private equity in addition to more traditional investments.
Prior to co-founding Tacita Capital, Michael was the Chief Operating Officer of Loring Ward Inc., a family office located in New York and Los Angeles. Michael was also the co-founder and Vice Chairman of Assante Corporation, Loring Ward's original parent company. During his tenure, Assante grew from $1 billion to over $20 billion in assets under administration including $8 billion in leading tax-managed asset allocation programs.
Michael writes regularly on wealth management matters, including the Serious Money column in the Financial Post, and has co-authored a best seller on fund management. He has spoken internationally on advanced asset allocation and other investment topics relevant to high net worth families. He was also Chief Investment Strategist and chaired the Investment Committee of a California-based asset management firm with over $4 billion in assets.
Michael is a Charter Financial Analyst (CFA) charterholder and member of the CFA Institute and CFA Society Toronto. He is a Registered Financial Planner, a Certified Financial Planner, and graduated first in his class in Canada as a Chartered Financial Planner. Michael was the gold medalist in his graduating year from the Honours Commerce Program at the University of Manitoba. He is also a member of the Institute of Advanced Financial Planners.
Michael is currently a member of the Finance Committee of the Board of Governors for the Royal Ontario Museum.